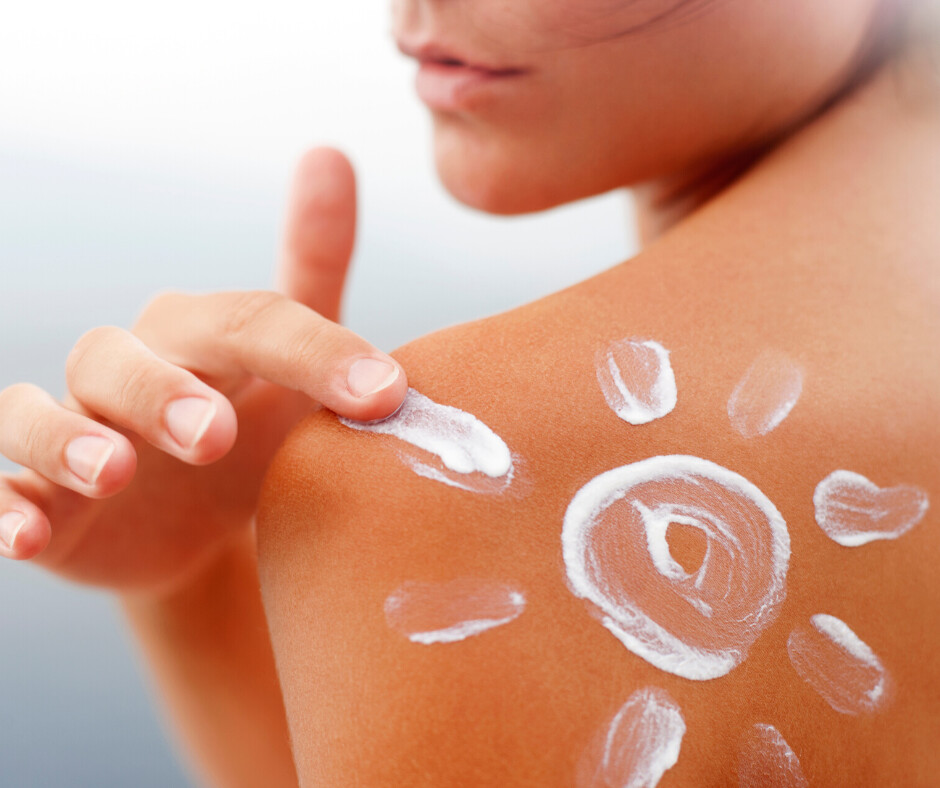 Sunburn is created by overexposure to ultraviolet rays of the sun. Your skin can redden, become inflamed, and in some cases, blister and peel.
Most of us have experienced sunburn and usually shrug it off believing the damage is short term.
However, did you know that those who have experienced a sunburn more than 5 times in their lifetime doubles their chance when it comes to melanoma? (Source: SkinCancer.org)
Any time your skin changes color from the sun, including a tan, it is indicating that there is some kind of damage to the skin, and not just skin but the DNA of your skin cells. Severe sunburns are not the only way to cause harm to your largest organ. Any damage can lead to skin cancer, which has become the most common type of cancer in the United States.
Another side affect of exposure to UV rays is quicker aging. 90% of aging that appears on the face, such as wrinkles, can be attributed to UV damage.
Knowing this information, it is incredibly important that we protect our skin.
When our kids were young and we lived by water, I would lather sunscreen on my kids every single day. The 'generic' kind.... Now that I know the truth, I can share it with you. #knowmoredobetter
There are tons of sunscreens on the market, but another issue that is arising with sunscreens is the ingredients that are within them. Toxic ingredients are a real issue in most of our products that we apply to our bodies. These particular ingredients (Oxybenzone, Oxtinoxate, Avobenzone, Octisalate, Octocrylene, Homosalate) all can be endocrine disruptors: chemicals that interfere with our hormone systems which can cause reproductive, developmental, neurological, and immune issues.
You want to be sure that the ingredients within your sunscreen are not doing damage since you are trying to prevent damage by using sunscreen!
Young Living sunscreen is free from all these harmful ingredients, rubs in smoothly, and effectively prevents damage from UV and UVB rays. It is dermatologist-reviewed, doesn't leave the white reside most mineral sunscreens do, and is water and sweat proof for up to 80 minutes. #winwin
Some other tips for preventing sunburn:
-Wear a floppy hat and big sunglasses. Wearing these protects your face from exposure to the sun and will keep you from pushing fast forward on your aging process.
-Choose protective fabrics. Rash guards for kids and adults alike are great for providing extra protection from UV rays. Look for a good UPF (Ultraviolet Protection Factor). UPF 50+ is great.
-Seek out shade when you can and try to avoid the sun between 10 a.m. And 2 p.m. This is the time the sun's rays are typically most intense.
Be smart when it comes to sun safety.
The more you know, the better choices you can make for yourself and for your family.