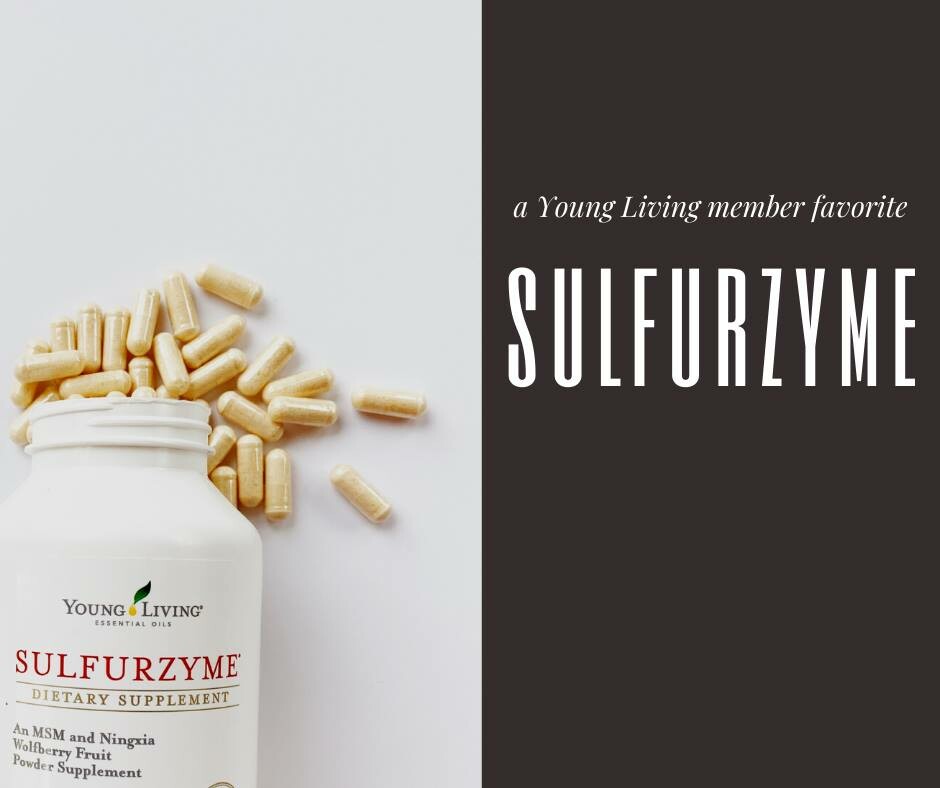 It wouldn't surprise me if this supplement is in one of the Young Living Top 5 member favorites.
It's a favorite because it contains just a couple simple, all-natural ingredients that literally every cell in the body needs to function properly.
It helps to support a healthy immune system, fights off free-radicals, aids in carbohydrate metabolism, proper liver function, healthy hair-skin-nails, and assists in proper digestive function.
There are two versions of this supplement, a capsule and a powder (the powder contains an additional prebiotic).
Let's go through the ingredients and what they do...
The two main ingredients are: MSM (dietary sulfur), & Ningxia Wolfberry fruit.
🔸 MSM
helps rid us of free radicals;
protects our cell & replenishes the connections between cells
increases glutathione levels
speeds up post-exercise recovery & improves flexibility
preserves the molecular structure of the connective tissue
supports healthy joints
strengthens hair and nails
improves complexion of the skin
YES please…
🔸Ningxia wolfberry
contains minerals and coenzymes that give digestion support
support fighting off free-radicals
lowers oxidative stress.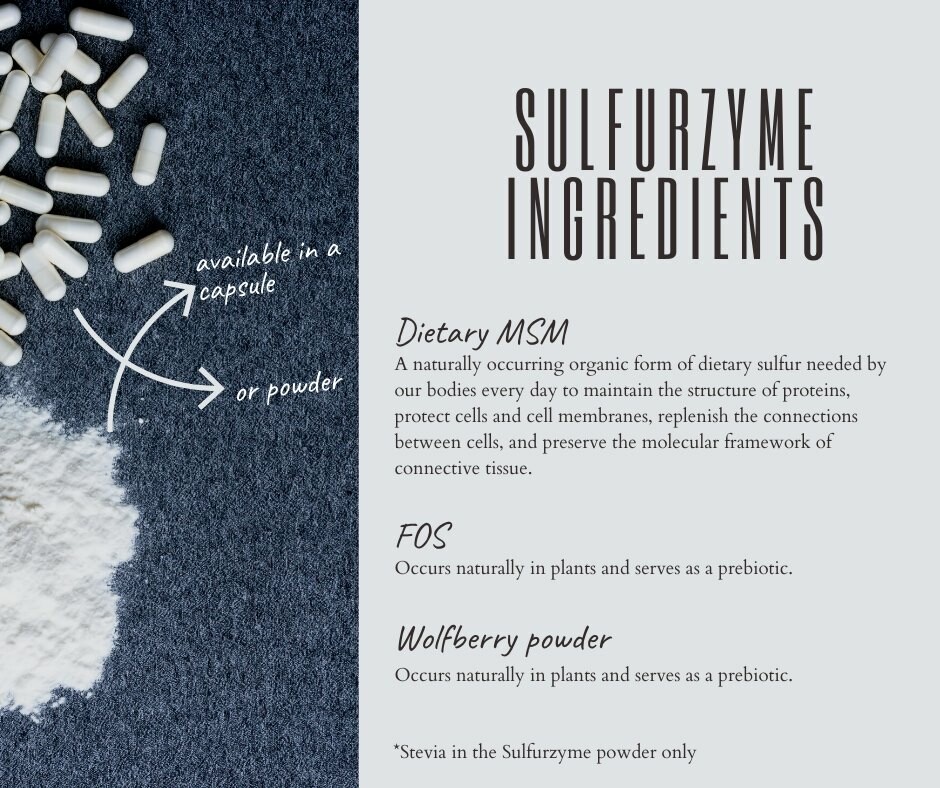 The powder version also contains FOS (fructooligosaccharides), an additional prebiotic.
This supports the microflora of the large intestine while also helping with calcium absorption.
The powder tastes kind of sweet & fruity and you can mix it with a big glass of water, yogurt or whatever you'd like.
The 300-count Sulfurzyme capsules are $61.50 (item #3243) and the Sulfurzyme powder is $49.25 (item #3241. When you order through Young Living's subscription box, you'll get $5-$15 back in store credit!
This supplement is a powerhouse and gives support to the whole body. We commonly hear testimonies on it for amazing joint and body support to incredible hair/skin stories, and lots in between.
How to you think this supplement may help your body function better?
Do you think this is a supplement that could meet some of your needs right now?