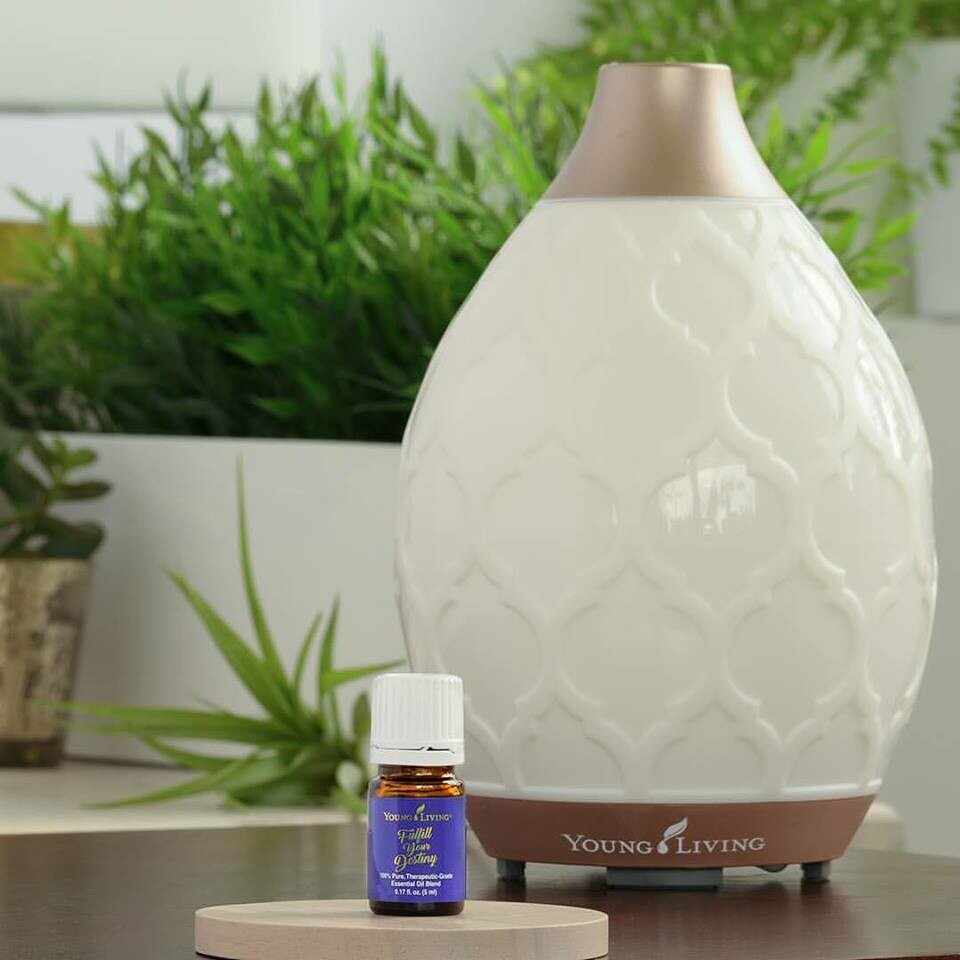 "What's that beautiful smell?" is something you'll soon get used to hearing because anytime someone comes over and you have your diffuser going, they're bound to smell the beauty.
We all want our house to smell great, but what if on top of smelling great, we could feel great too?
It's time to say bye bye bye to those toxic candles, plug-ins, scented room sprays, and chemical-filled incense sticks, and instead diffuse essential oils.
Think of your diffuser as a wellness delivery system to dispute those tutti- frutti, lovey- dovey, happy scents into the air and throughout your home.
Aromatic use of essential oils is a simple, convenient, and powerful way to use oils anytime, anywhere.
You need not use a diffuser-- just open your bottle and inhale to enjoy and experience the benefits of essential oils immediately.
You can even wear your oils in diffuser jewelry, so you can be your own diffuser, or apply them to your hair.
Did you know that our sense of smell
is 10,000 times stronger than any of our other senses?
Other senses like touch and taste must travel through our body by neurons in our spinal cord before reaching the brain, but our olfactory response is immediate.
Basically, our noses go straight to our brains, which is why breathing in oils can be so effective, and is how these liquid plants can affect our emotions.
Have you ever gotten a flood of emotions when you walked by someone at Walmart who was wearing your grandma's perfume? The memories of your grandma are hooked to that scent. Think back to your high school science class, and you'll remember that your limbic system controls your emotions, your mood, and your memory.
This is why if you're trying to impact anything related to the brain (memory, mood, focus, sleep, stress) you'll want to use your oils aromatically. We never underestimate the power of aromatic use of essential oils, since the oils we inhale can directly affect what our brain does to our entire body. And that, is why it's always a good idea to "diffuse the situation"
Just like oils, not all diffusers are created equal.
When selecting a diffuser, you'll want to select one with high quality, high-density grade of BPA free plastic. Otherwise, your oils can leach petrochemicals from your diffuser reservoir into the air, canceling out all the benefits of the perfectly created oils you're diffusing.
How crazy would that be?
Young Living diffusers are made of polypropylene, which is the same type of polymer used in medical devices, and they've been thoroughly tested in our labs to ensure that nothing breaks down when in contact with the essential oils.
Remember to only diffuse essential oils in a cold- air diffuser, since heating them can alter their chemistry and reduce the benefits.
We love Young Living diffusers not only because they're beautiful, but also because their runtimes and light settings can be customized, they function as humidifiers, and they come with an excellent warranty.
smelling not required
Because the chemical components of essential oils produce a direct response on the body, nature takes the wheel so that even people without a sense of smell can still enjoy all the benefits of essential oils!
Do you love candles? I did too...
Click here
to find out why I ditched them and found a cheaper, more effective option!