WHAT WILL YOU CONQUER WITH VALOR?
Valor is your bravery oil. Its empowering aroma inspires feelings of confidence and courage and is great to diffuse or apply while experiencing big emotions. Valor was very close to the heart of Young Living Founder D. Gary Young, and it has been a member favorite ever since its creation.
Each essential oil in the blend was carefully selected for its unique aromatic and topical benefits: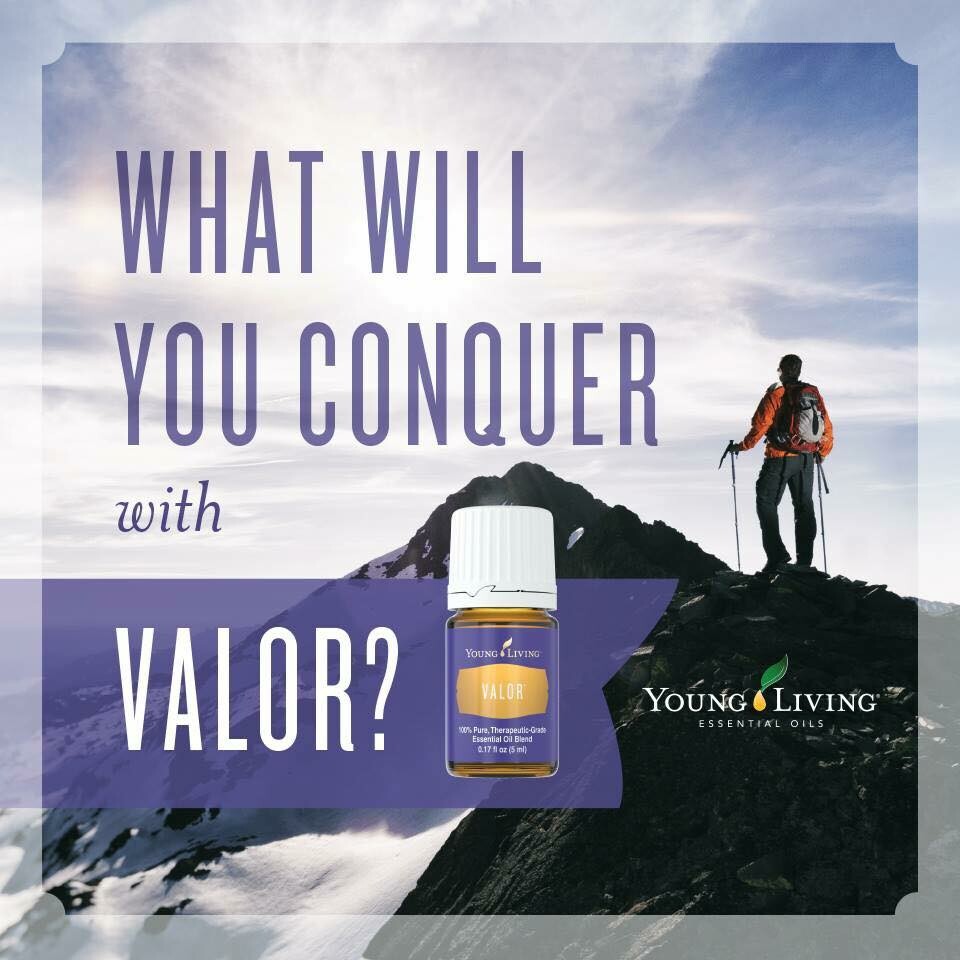 Frankincense for its uplifting, earthy aroma and skin-loving properties;
Black Spruce for its grounded, woodsy fragrance;
Blue Tansy for its inspiring aromatic profile;
Geranium for its sweet, floral fragrance; and
Camphor Wood for its skin-benefitting properties and strong, herbaceous scent.
This powerful, synergistic blend with a transformative aroma has contributed to its strong legacy as a key part of Young Living's proprietary Raindrop Technique.
Benefits of Valor:
• It brings balance to your body structurally and energetically. It is often called "chiropractor in a bottle"
• It has the same frequency of your bones
• Inhale when you need an empowering, uplifting, and affirming aroma.
• Apply to wrists, base of neck, chest, or bottoms of feet before a big event, race, or presentation.
• If you're feeling intimidated by a long to-do list, prep for your demanding day by rubbing Valor on your feet, hands, and neck or by diffusing it first thing in the morning.
• Use it for a great woodsy-smelling cologne.
• Add several drops to steamy bath water and feel the pressure release
You are going to LOVE this oil!