WHAT IS IT?
Stress Away is another one of those oils that you can pretty much figure out what it's good for by reading the name of it.
Yes, it is a amazing blend of essential oils formulated into one bottle for your health and wellness!
Stress Away is the first product to contain the unique stress-relieving combination of Lime and Vanilla pure essential oils.
All together, it has Copaiba, Lime, Cedarwood, Vanilla, Ocotea, and Lavender essential oils.
The vanilla in Stress Away is actually an absolute or essence rather than essential oil.
This same oil also comes in a convenient roll on bottle that you can purchase separately later on!
Most people take the roller fitment in the bottom of your starter kit box and put it on this oil.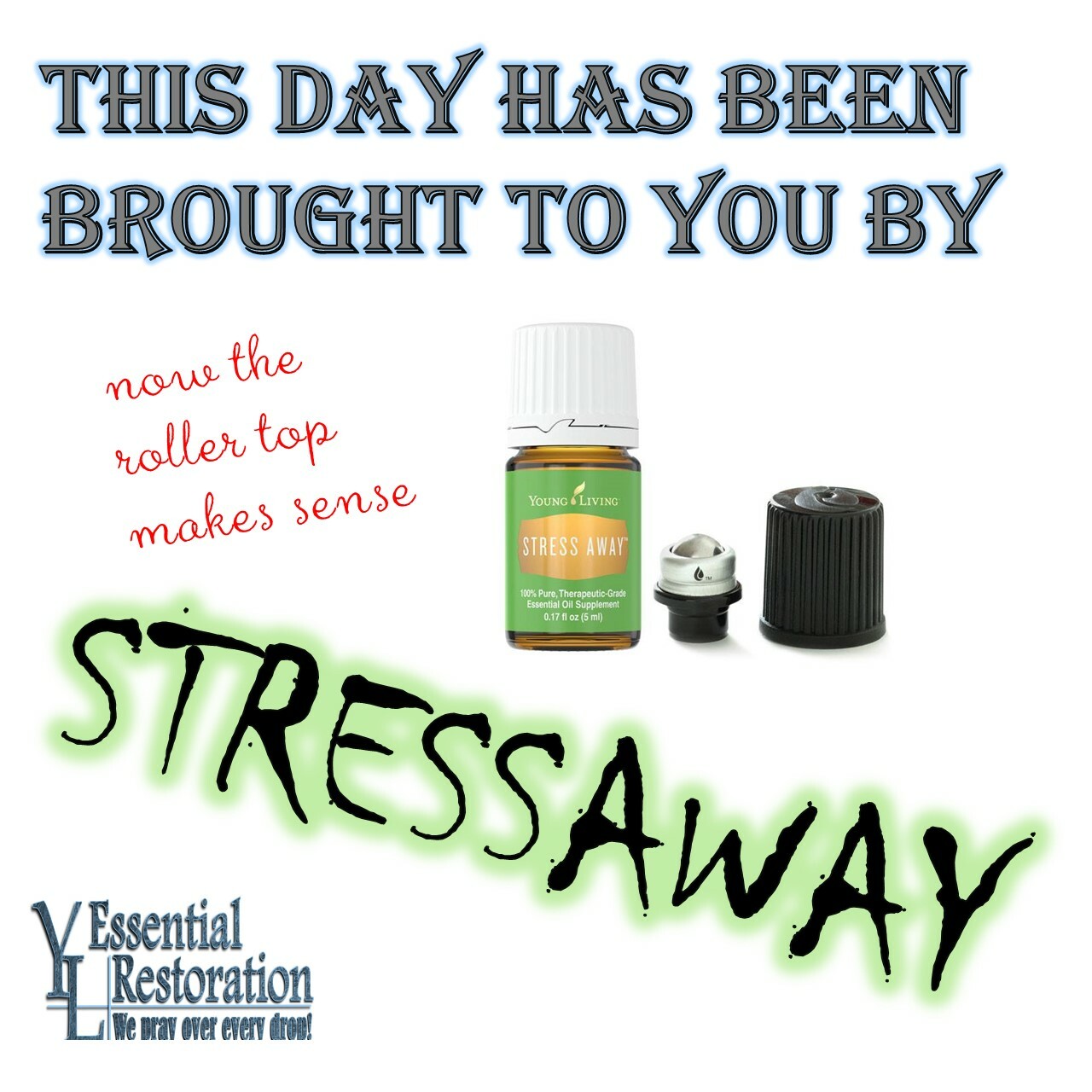 WHAT'S IT GOOD FOR?

This blend is a natural solution created to combat normal stresses that creep into everyday life. But we have noticed that Stress Away is good for so many more things than when you're having an off day! Let's go over some of the things Stress Away can do:
-Promotes creativity
-Supports a clear mind
-Promotes happy moods
-Reduces everyday stressors
-Soothes muscles
-Supports normal sleep
-Supports normal energy levels
...and
t
he list goes on and on!

HOW DO I USE IT?
The best way to experience Stress Away is definitely by applying it topically, inhaling it, or diffusing it! We have come to a habit of putting Stress Away on our heart morning and night. Before the day gets stressful and at the close of the day as we climb into bed. During the day, I put it on my shoulders where I carry my stress first. Then wrists and temples, and jawline.

Inhaling or diffusing this oil is also very important. Because remember, your seat of emotions is in your brain, and the only pathway to that part of your brain is through your nose. So inhaling this essential oil directly or diffusing it - smelling those compounds - will go directly to that part of your brain that can help you have a better day, that can help you focus on the good instead of the bad. You are going to love this oil!
If you diffuse 2:1 Stress Away and Peppermint, you will smell chocolate mint! (like 4 drops Stress Away and 2 Peppermint, 6:3....)