3 words.
Peace and Calming.
It is just that!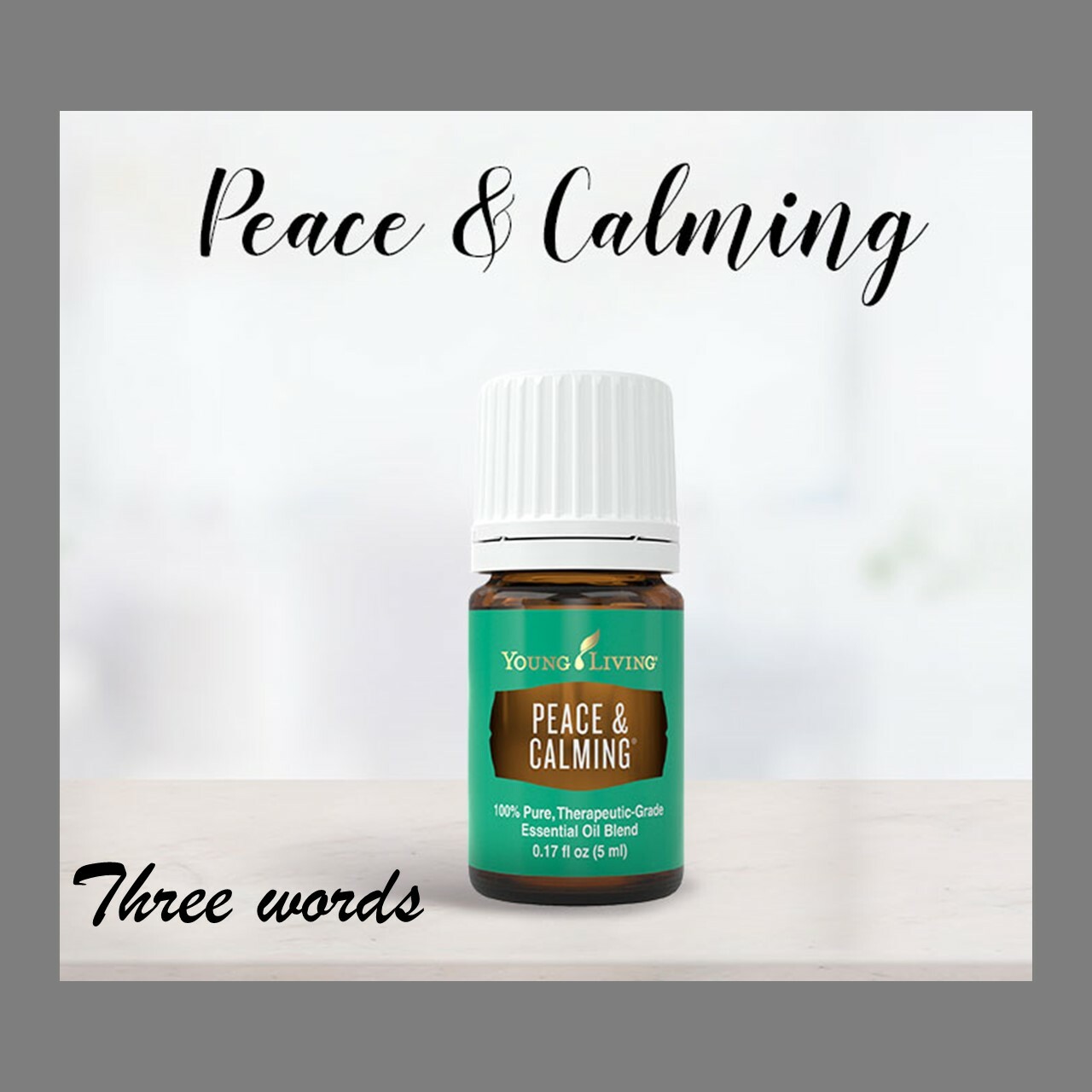 You will quickly fall in love with this oil as it will calm any chaotic environment and will help you greet each day with a positive attitude. The sweet, calming scent can inspire feelings of relaxation, a deep sense of peace, and help create an atmosphere of a positive emotional well-being. Just a few drops have the power to immediately change the room. Once you open the bottle, you will immediately know why this oil is a YL favorite.
How do you use Peace & Calming essential oil blend?

• Diffuse it !
• Unwind at the end of the day by adding a few drops of Peace & Calming to your bath or your child's bath. Add a cup of epsom salt to mix with the oils so they disperse and don't float on top of the water.
• Put a few drops on the bottom of your feet as you begin the day with peace, and as you end the day.
• Rub it into your neck and shoulders.
• Help freshen the air and create a relaxing atmosphere by diffusing Peace & Calming in any space.
• Add 3–5 drops to V-6™ Vegetable Oil Complex and use during a massage