WHAT IS IT?
PanAway is a very popular and original combination of Wintergreen, Helichrysum, Clove, and Peppermint essential oils formulated by D. Gary Young.
The essential oils in PanAway include naturally occurring constituents methyl salicylate, gamma-curcumene, menthol, and eugenol.
Do your own research on those constituents, and see why you simply cannot leave home without this powerful blend of essential oils!
The scent reminds me of some cream my grandma used to use.
Some people think it smells like root beer. What do you think?

WHAT'S IT GOOD FOR?
PanAway is very widely used to support your body and how it feels after exercise, or after a minor fall, or after a long and stressful day at the office.
But - like all of the other oils we've talked about, the uses don't stop there.
Because of how powerful and important PanAway is, what's inside the bottle, and how much people love it, it's also one of the pricier oils to buy separately.
So the fact that it's included in the Premium Starter Kit is a huge blessing!
Check out this list and see why PanAway is so crucial for you to have and use: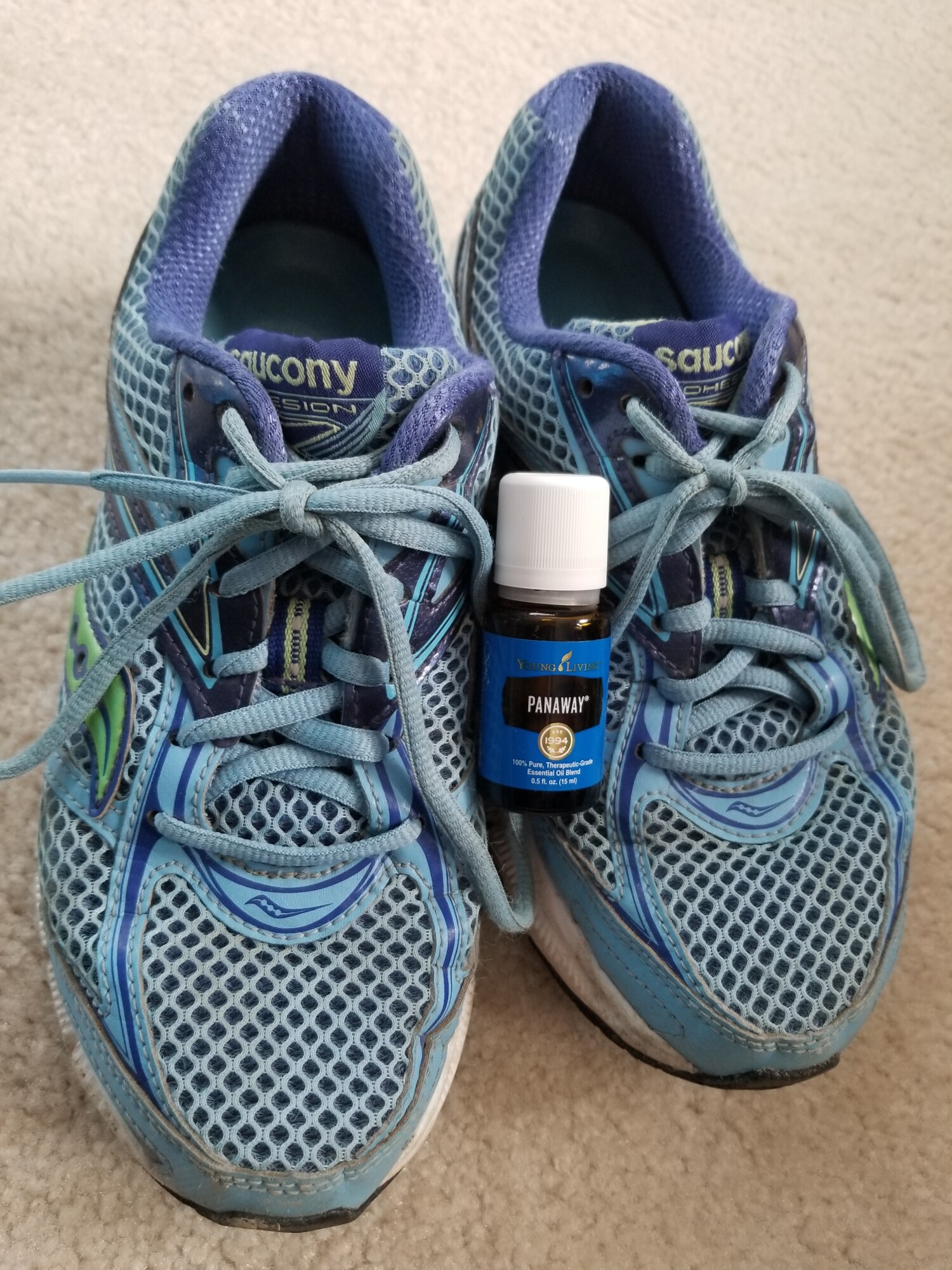 -Ideal to apply before and after exercise
-Eases occasional head tension
-Supports healthy skin coloration
-Supports healthy muscles
-Supports healthy joints and bones
-Supports healthy cartilage function
-Supports the appearance of healthy skin
-Supports healthy nerves
...and
the list goes on and on!
HOW DO I USE IT?
The best way to experience PanAway is to apply it topically.
Just put it where you need it.
Start with one drop, and if you want more, go from there. It's really up to you.
But once you do apply, get ready - it feels awesome! It's got a very icy yet hot sensation to the skin.
We have also applied PanAway to our temples or forehead for occasional headaches, or added drops of it into Epsom salts for a foot soak or bath.
It is a wonderful oil to place behind your ears when driving in traffic.

If you have more sensitive skin or if you're new to PanAway, first try mixing a couple drops with a teaspoon of coconut oil and using that to massage your neck and shoulders.
If you like how that feels, keep that recipe and use it as a cream to apply over your muscles, joints, or tense areas.

To make it stronger--- or drive it in to the complaining body part apply a warm and wet compress.
Do not use dry heat or heating pad with essential oils.