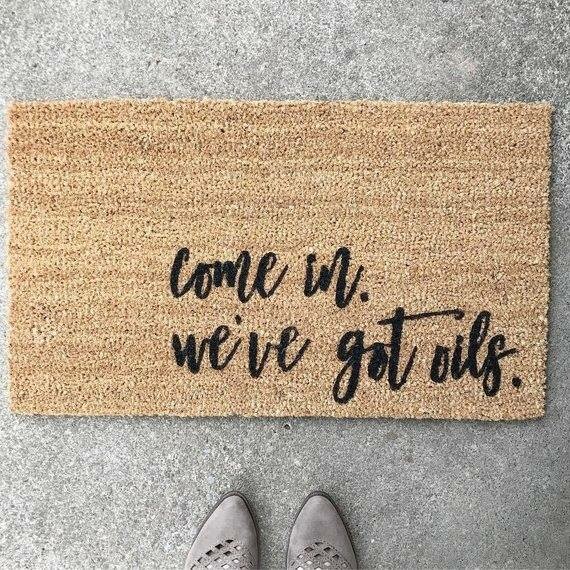 A warm welcome to you!
Go ahead and add our email address to your address book, we want to make sure you all the important messages heading your way.
You will see a lot of us in your inbox over the next few weeks.
We will share with you simple and effective ways to put your new kit to good use (and get the most out of every drop!)
Be on the look out for emails the next couple of days, and then every day once you get your kit.
I will never forget the night we came home with our starter kit!
It was like we were opening a box of hope.
Our situation was pretty desperate.
So, no matter where you are-- know that we get it, and are here to answer questions and get you started right.
We have two Facebook groups:
You will get a separate email to set up your password for member learning on our website. Watch for it!
You will find a community of encouragement and fun as we all learn a new language together!
We recommend the phone app
THE EO BAR
and this reference guide
click here
Finding the information that is true and reliable is important. These are a great place to get you going!
I thought a little background would help...
To be honest, when we started with Young Living, I thought essential oils were WACKO. With a nursing background they made zero sense to me. I hadn't even heard of them before. I just didn't know....
But, we were desperate. So decided to give it a whirl. Nothing else we tried had helped.
Now, 6 years later, it seems like everyone is using them. How do you know, which oils are the best?
Aren't all oil companies the same?
The difference is the
dirt.
Young Living starts the purity from the dirt. Take a peek at the farms, the integrity, and who you are now part of! Did you know as a Young Living member you can visit these farms and even be part of the harvest? Click here and
take a look around

From the founder to the foundation, from oils to supplements, and from quality products to community support, you will learn how all these things combine to create a company committed to providing you with nature's best, and empowering you to be well, discover your true potential, and live a purposeful life.
Get ready!! When you crack open those bottles, you will feel the difference.